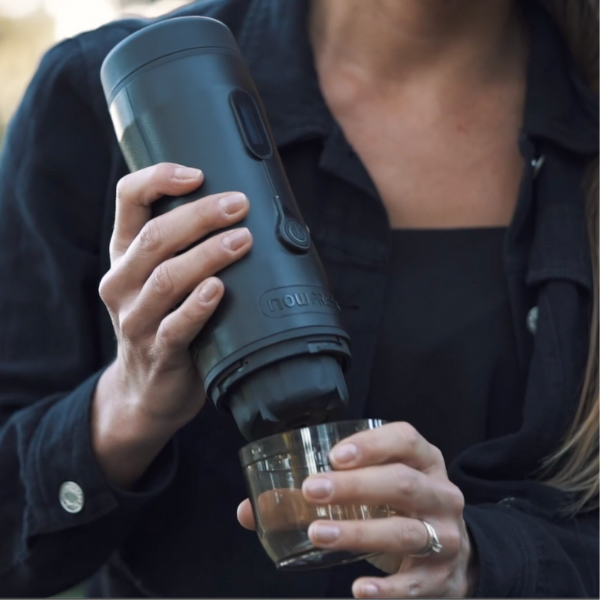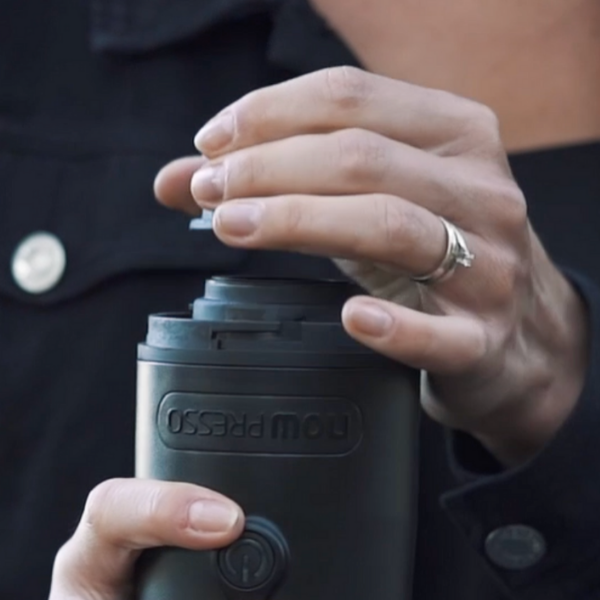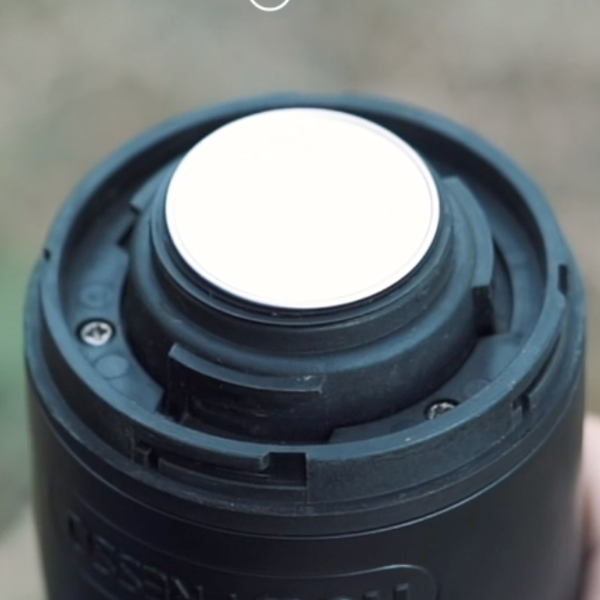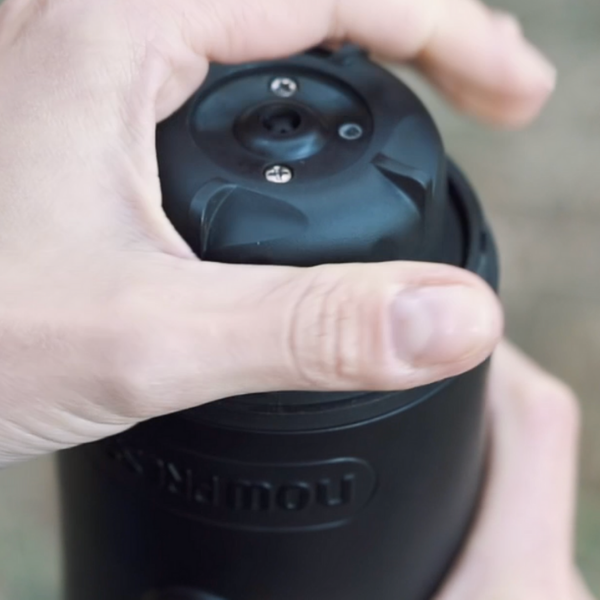 4
Screw
Capsule cap
tight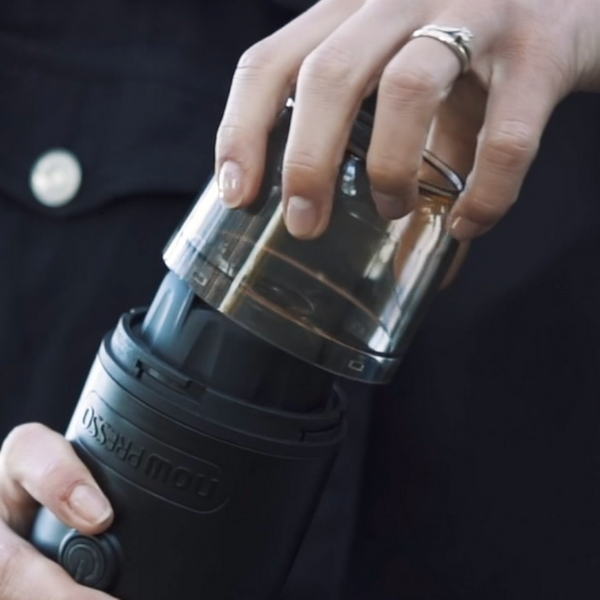 5a
Screw
Drinking cup
back on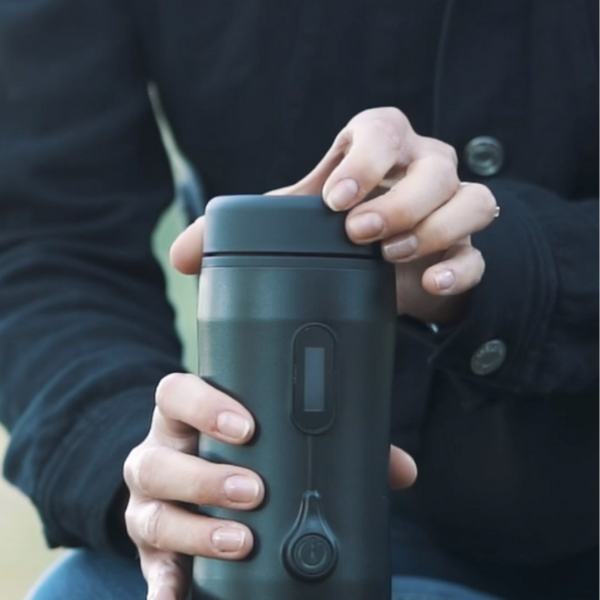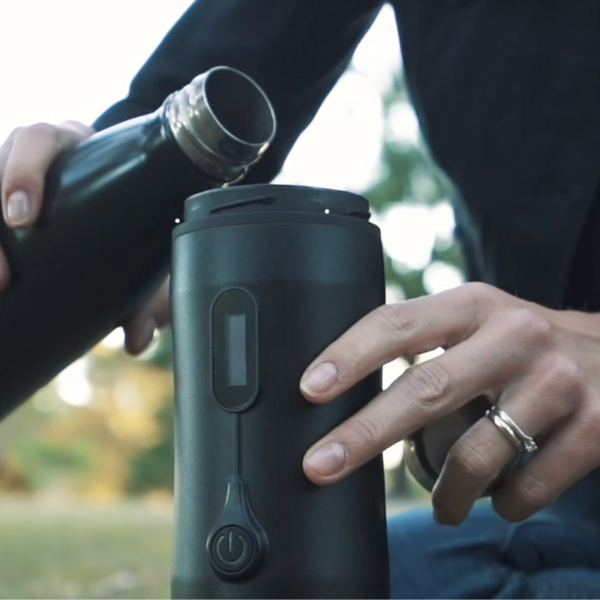 6
Pour water into
Water tank
and screw back
Water cap
.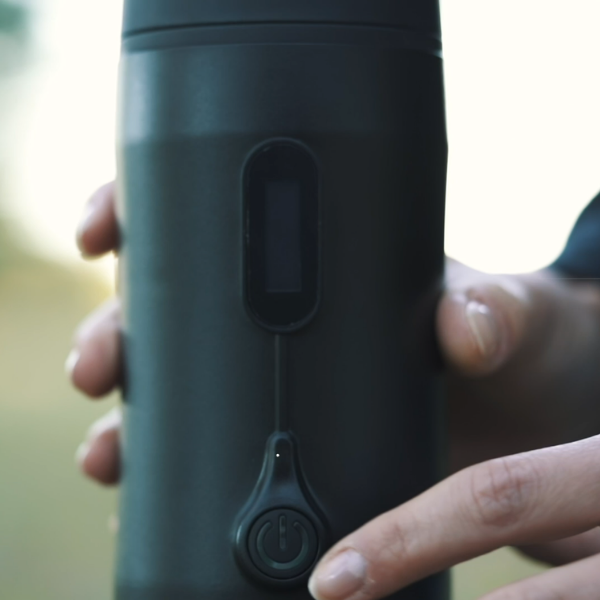 7
Press button for 2 second to heat water. Press button for 5 Second to pour pre-boiled water or pour cold water for ice coffee.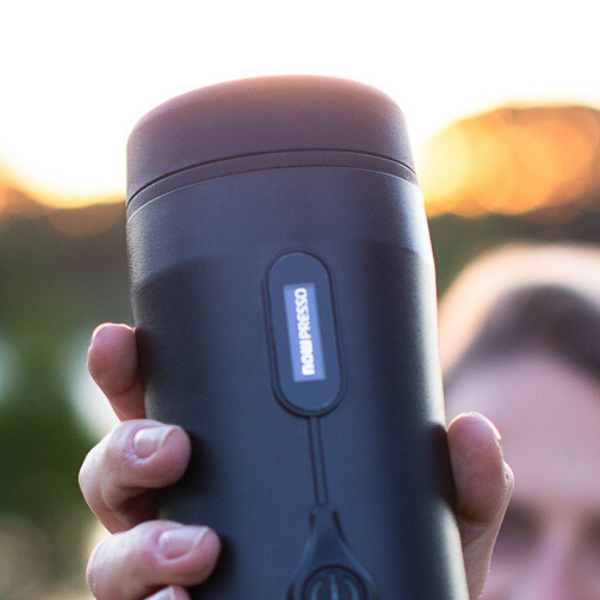 8
Digital screen
will display coffee making status.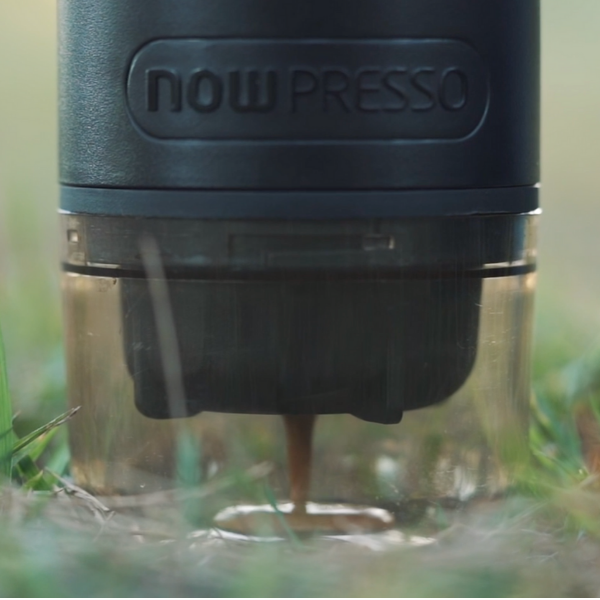 9
Automatically pours into cup when water is heated to perfect temperature.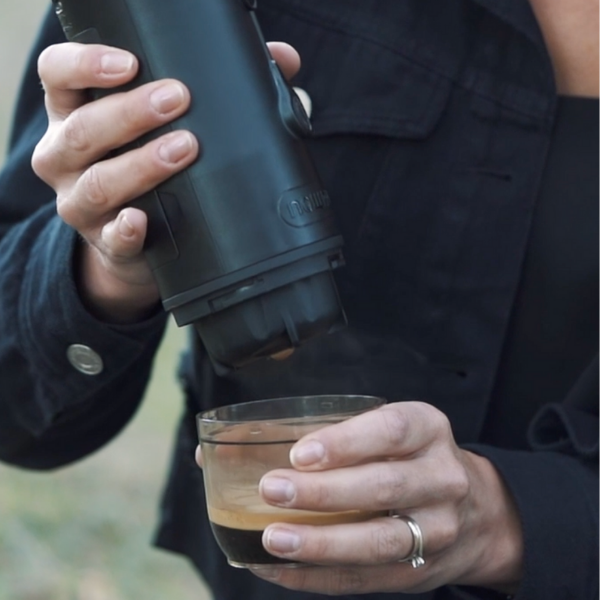 11
Unscrew Drinking Cup. when completed.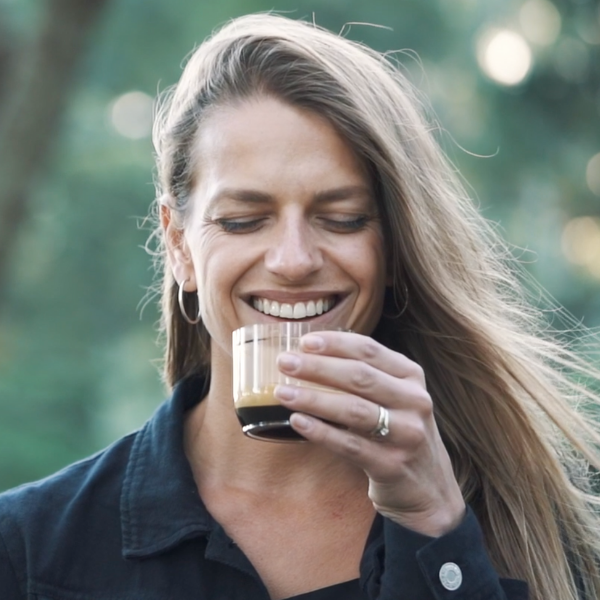 12
Enjoy! Coffee Freedom!
*Recommend using original Moccona® Capsules or L'OR® Espresso Aluminium Capsules and Water with the Nowxpresso Portable Espresso Machine.
We do not recommended using plastic capsule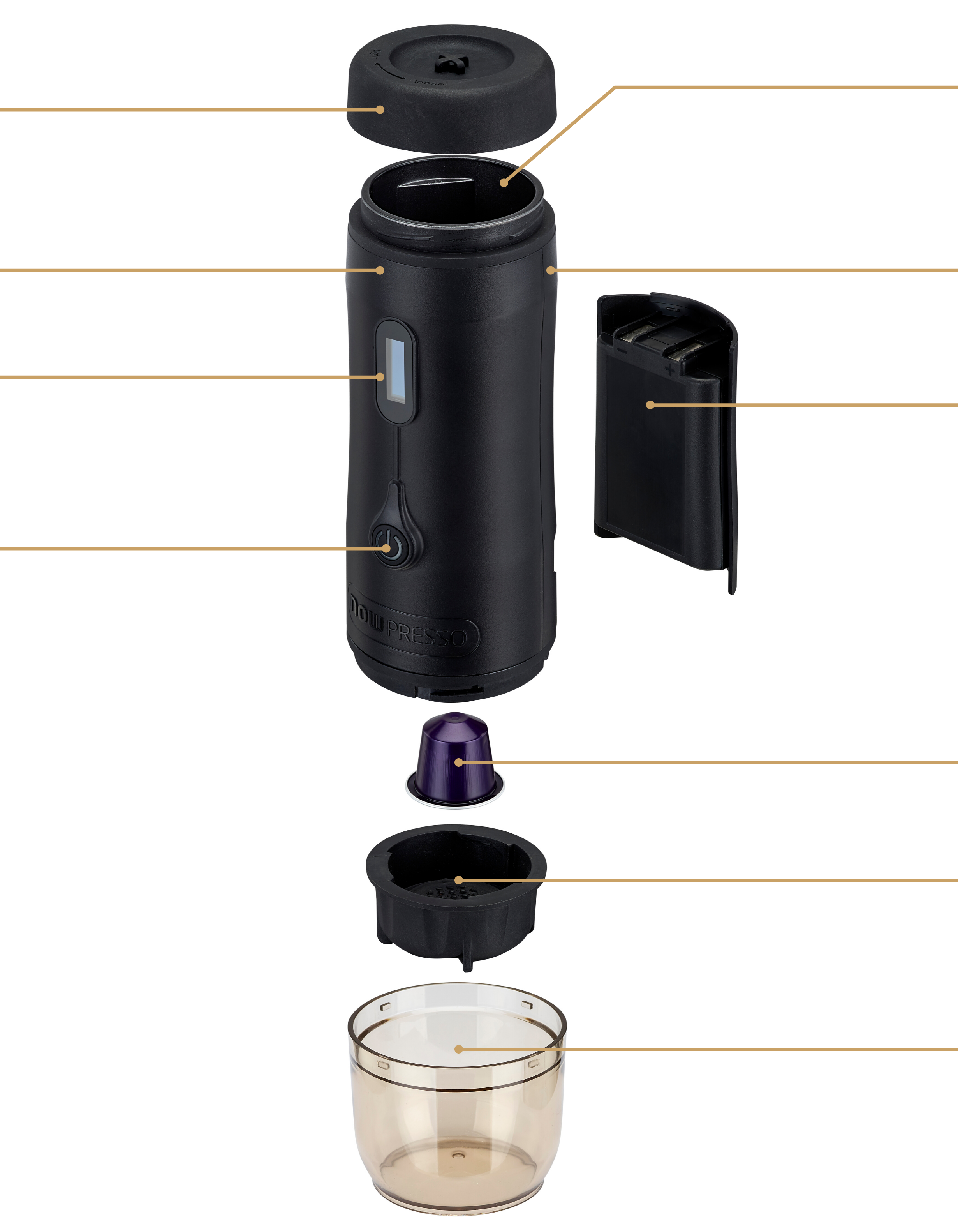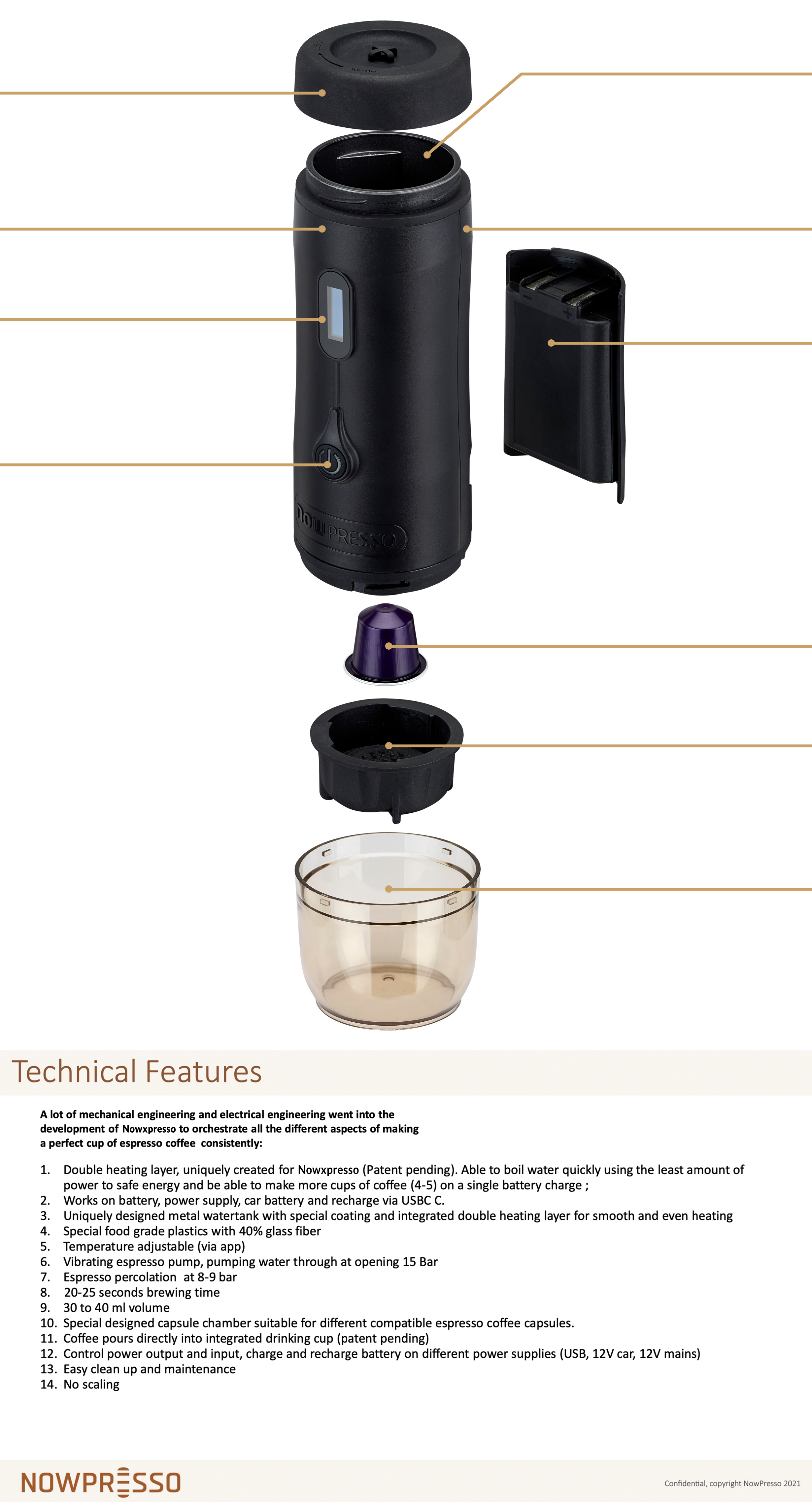 1
Air vent water lid
Releases air pressure whilst boiling
2
Metal Water Tank
Smooth, quick and equal heating. Dual Heating plates for faster heating.
50ml max water level indicator for the perfect espresso shot. Accessible water tank for easy cleaning.
3
FDA Safe Materials
All water and coffee brewing components made from FDA food grade plastic with 40% glass fibres.
4
OLED Digital Display
To indicate battery level and coffee making status
5
USBC
C input for charging 5V / 2A
6
Lithium battery
28.08 WH
Rechargeable and removable. To taken on aircraft remove battery before flight
7
Only One Button!
Controls all 4 functions:
1. Check battery level
2. Start boiling
3. Direct pour
4. Turn off
8
Capsule
Compatible with genuine L'OR and Moccona aluminium capsules
9
Vacuum Sealed Capsule Cap
Designed for the perfect seal to contain heat and ensure a consistent pour. Easy hand grip which doubles up as a stand.
10
Drinking cup
Coffee pours directly into detechable clear drinking cup.
No spillage while pouring coffee.